Facilities and services for a tranquil holiday.
The lounges and wellness areas are open to guests.
Relaxation and well-being
​
Heated outdoor pool
Jacuzzi and sauna open to guests
Gym and table tennis
Relaxation lounges
Massages on request with reservation

Services
​
Lifts to all floors
Free WiFi
Secure luggage
Animals welcome (except in restaurant)
Open air parking free
Covered garage (contact us for more information)
Taxi and dry-cleaning on request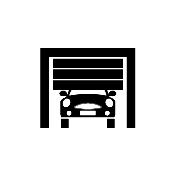 Pour tous vous accueillir dans les meilleures conditions, l'hôtel et le restaurant sont accessibles aux personnes à mobilité réduite.
Chaque étage de plein pied (aucune marche) est accessible par l'ascenseur à votre disposition.
De plus, l'escalier très progressif de la piscine dispose d'une main courante.